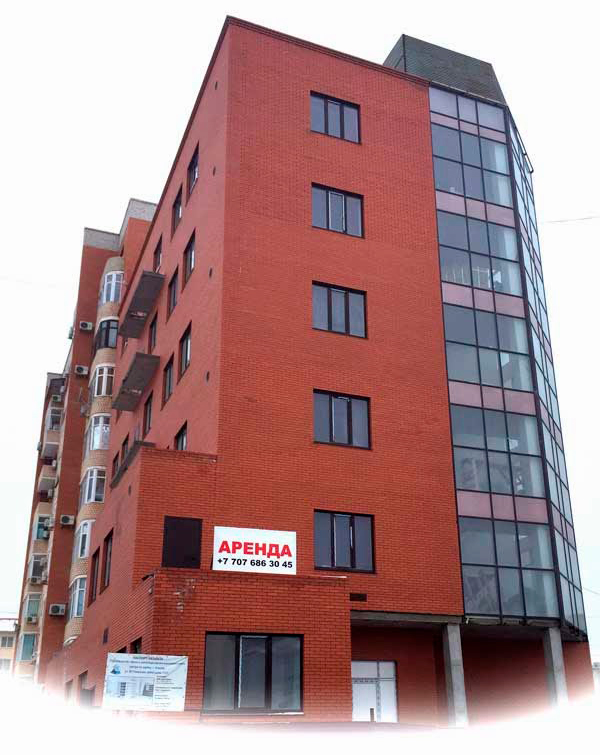 Office Lease in Atyrau
We offer office premises in a 6-storey building with semi-basement, located in a downtown area towards Nasikha-Passage market. It's equipped with indirect-heating system, ventilation system, elevator, video observation, twenty-four-hours security. Parking area is available as well.
Intended office use:
Business Centre;
Company Head Office;
Corporation Branch Offices in Atyrau.
For information, please contact:
+7 (7122) 32-13-97